Ooh boy, how long until self control goes out of style?
Today I had my independent medical exam.  So I'm on disability through social security, but what I am currently trying to get approved for is the ability to access my retirement fund now because I have essentially retired due to disability.  So this is the money that I paid in during my time in law enforcement.  It's really not much because I only had six-ish years, but it is still money and though it would be little, it would be enough to cover my monthly prescriptions at least, which would be nice.
The first time I submitted my request I was denied.  All of my specialists filled out forms and sent them in with their opinion of my chances of return to work.  They all said the same thing, that it was not probable and I had no potential of recovery.  Well, the people who approve the access of retirement funds due to disability sent those forms and all of my medical paperwork to some other doctor who never saw me or treated me, but based on what he read he decided he knew better than my current specialists and that I was fine to go to work.  I went ahead and appealed that decision which is how I earned this trip to an independent medical exam.
So here is how that little exam went.
Fill out this form detailing your injury and what hurts:
Like the way I drew in the laying down stick figure for syncope?
Ok, Here are some snippits of my time meeting with the doctor.
Doctor: Why are you on these medications?
Me: Which ones? All of them? ( I went on to explain the purpose of each one)
What I wish I could have said (WIWICHS): Because my extensive team of specialists thought it was a good idea that we do whatever we can to keep me conscious and out of the hospital as much as possible, if that's ok with you ma'am.
Doctor: Do they work?
Me: Well, not entirely obviously.  They work more than no meds.
Doctor: If a medication doesn't work, you shouldn't take it.
WIWICHS: You realize that there is no FDA approved treatment for POTS right?  They can only treat individual symptoms.  Beta blocker is better than no beta blocker.  There is no medication that fully eliminates fainting and tremors for everyone.
Doctor: Sometimes you need to change medications to find the right one.
WIWICHS: Bitch please, I've tried Lobetalol, Atenolol, Propranolol, and I'm currently on Metoprolol, as well as a trial of Florinef and midodrine all with trials of varying dosages.  You are two years behind.
Doctor: Cymbalta is not good for everyone.
Me: I've had genetic testing done to find out which SSRI is best for my body and it is the best choice and has the least side effects.
Doctor: Why is your oxygen so low?  I mean it is markedly low at times.
Me: That is one thing that has not been determined by any of my doctors.  It's unknown I suppose.
Doctor: Do you ever get so anxious/stressed/worried/excited that you just forget to breathe and hold your breath for an extended period of time, you know, like some babies do when they throw temper tantrums?
WIWICHS: Well only if I want my blankie.  I love the way I feel when my oxygen is at 81 so ya, I do that a lot.
Me: No. In fact when I did my testing with my primary doctor to quality for in-home oxygen I did the testing in the room and was observed by medical personnel who watched my breathing the entire time.
Doctor: But you've never lost consciousness though, right?
Me: Well, yes.  Each time I pass out I lose consciousness.
Doctor: Well, in order to lose consciousness your heart has to stop.  Has your heart stopped?
WIWICHS: Have I died you mean? Um, no.  Which medical school did you go to again?
14 minutes in…
Doctor: So this kind of sounds almost like autonomic dysfunction.
WIWICHS: Which website did you read when you googled POTS three minutes before you walked in here?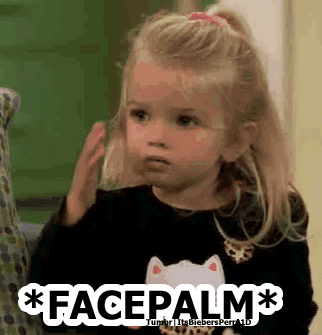 Me:  Well, yes.  POTS is a form of dysautonomia, or autonomic dysfunction.
Doctor: Do you do a lot of landscaping?
WIWICHS: I just told you that there are times that my arms hurt so much and are so weak that lifting the fork to my mouth is too hard.  But ya, in my spare time when my heart isn't stopped I run a landscaping business.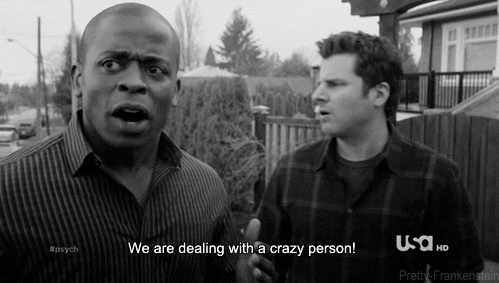 Doctor: What is this pain that you are mentioning?
WIWICHS: Owies, Booboos, Owchies? Any of these ringing a bell?
Me: Probably a combination of POTS, Fibromyalgia, and Endometriosis.
Doctor: But POTS doesn't cause pain, right?
WIWICHS: Did you at least read the list of symptoms that google brings up on the first page?
Doctor: How much of this is due to anxiety do you think?
Me: Well, none.  I'm not anxious, stressed or depressed.
Doctor: Well looking at all of this I don't know how you couldn't be.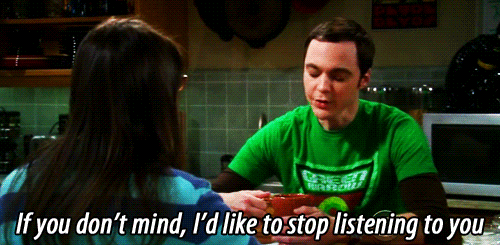 WIWICHS: You should run a crisis hotline, you know, talk people into jumping.  But no, I'm pretty happy.  I have a perfect life in all ways except my body doesn't quite pick up the slack.
Doctor: Have you tried compression stockings?
Me: Yes, several different varieties.
Doctor: Well sometimes you have to try a few before you find one that works for you.
Me: Well yes, I have tried several.  Different strengths and coming up to different heights.
Doctor: You just need to try men's.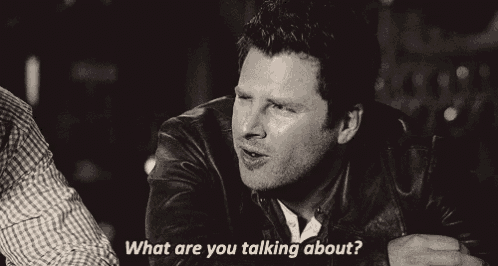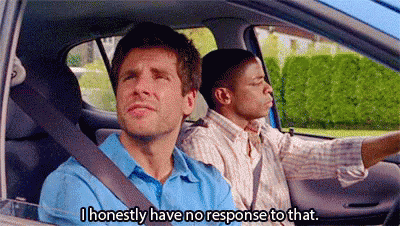 Doctor: So have any doctors ever seen you have a tremor or pass out in front of them?
Me: Yes many times.  Here is a video of the tremors in the hospital.
Doctor: This doesn't make sense.  You can't have tremors while you are conscious.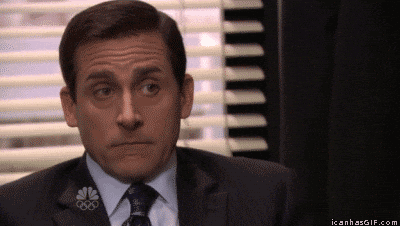 Doctor: Now, POTS is commonly thought of as a circulatory disorder.
WIWICHS: Well, you would know.  You're the POTS expert.  You've known about it for a whole thirty minutes. None of the specialists who study it refer to it as a circulatory disorder, but sure.  If that makes you happy.
Doctor: I know that pregnancy makes almost all of POTS' symptoms go away.
WIWICHS: This part you are just making up obviously.  Pregnancy can actually bring on POTS and is known to in several cases.  Other cases end with crawling and or being hospitalized the entire pregnancy and several end up losing the baby too.  And, hypothetically even if it did for the full nine months, after that the POTS would be back and a newborn baby to be cared for.
Me: Hmm, I've always heard the opposite from doctors.
Finally, in the last 2 minutes of appointment:
Doctor: I just feel like, if it were me, I would tell you to give up sugar.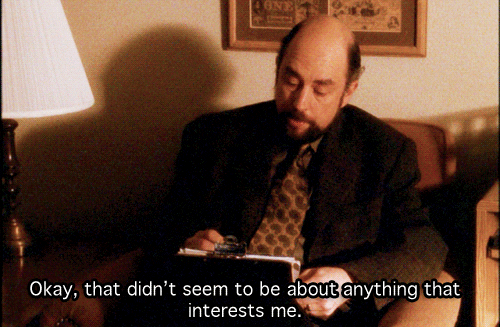 I stopped at the bakery next door to buy a cookie for the way home.  Just on principal.  It's who I am.