Nikki Bella & Artem- Samba
Nikki is upset and awkward having to rub all over Artem, which really endears her to me more because I could never, ever do that.  She's been with John Cena for five years and she hasn't danced with another man during that time.  Plus she's worried John might murder Artem, ok she didn't say that.  To help her feel more comfortable Artem has her wear a hair tie wrapped around her whole body and he goes topless and covered in oil.  Tom wins the night with his comment that Artem hasn't had a carbohydrate in 12 years.  Len didn't need all that gyrating.  Technique was a bit lacking which is why the judges were so rough with the scores.
Carrie Ann- 6
Len-6
Bruno- 6
Victoria & Val- Rumba
In rehearsal Val introduces Victoria to her hips.  Everything about this is foreign and weird.  Her and Val acted out a romantic and emotional dance.  Bruno loved it.  Carrie Ann said it was authemtic and unique.  Len hated everything about it.  It lacked all Rhumba moves.  Len is not impressed, but oh, Happy Birthday!  Upstairs they have a cake and tiara for her.  Oh and flowers from Taylor Swift.
Carrie Ann- 7
Len- 6
Bruno- 7
Derek &
Sharna

-Paso Doble

Sharna and Derek dress in ornate red.  He learns how to get into character and imagine Sharna as an opponent instead of a teammate.  He looks crisp and Carrie Ann is happy because he got horizontal. Len said some bla bla bla and Bruno liked it mostly but gave some critiques.  Erin had to know if he was picturing a basketball player that he would go up against.  He says he did play one on one with Kobe a lot and he channeled some of that competitive energy.
Carrie Ann- 7
Len- 6
Bruno- 6
UGGGGHH.  Why such low scores?
Sasha & Gleb- Samba
She opens up about her struggle of gaining 70 pounds in two years and how evil so many people were.  She was recently diagnosed with PCOS so she has an answer and a reason now.  She plays the prom queen and Gleb plays the prom king.  Len loved it.  She did a good job he says.  Bruno says she had really great foot placement, but he needs more va-va-voom.  Carrie Ann says she had the bounce, the technique, and the flair!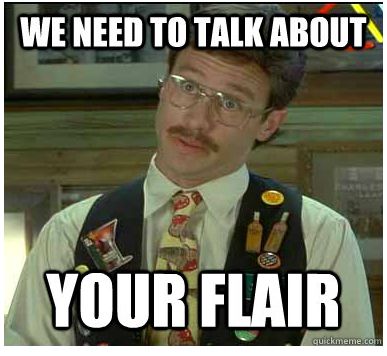 Carrie Ann- 8
Len- 7
Bruno- 7
Nick & Peta- Argentine Tango
Vanessa gives him a pep talk that it's time to bring out the sexy face.  Bruno tells him that he told him before that you CAN NOT STEP A TANGO, YOU MUST GLIDE A TANGO.
Carrie Ann says he is too tight in his hips.  Len starts out by saying that he's a kind guy.  Uh oh.  The passion was missing?  Then some girls screamed and he 'lost his flow'.  But the gist of it was learn the dance, learn the steps, then learn the character.  Nick says he's going to just steal the 6 paddles so they never come out again.  Good plan, Nick.
Carrie Ann- 7
Len-6
Bruno-6
Jordan & Lindsay- Samba
He is pumped to learn samba, oh and he knows what samba is which is what makes me think he's not exactly brand new to dancing.  I'm not gonna lie though, he totally killed it.  Seriously, it was a phenomenal dance.  It doesn't hurt that Lindsay is phenomenal and a great choreographer too.  Len says he is getting a peculiar leg action due to the Cuban heels he is wearing and the fact that he isn't practicing in them.  Ok, noted.
Carrie Ann- 8
Len- 8
Bruno- 8
Drew & Emma- Rumba
First off, I love that Tom referred to him as a recent spray tan victim.  Emma gets him all sprayed up and puts him in an open button up shirt. Drew tells Bruno he asked for the Bruno color.  Len says it was his best dance yet, after trying to make a complicated metaphor about the yard looking good, but not the house yet.  Carrie Ann says some had more dance experience than others and she could tell he had very little, which makes Bruno laugh so hard that he falls off of his chair.  Who else thinks the judges take shots during commercials?
Carrie Ann- 7
Len- 7
Bruno- 7
Debbie & Alan- Argentine Tango
This was a solid performance that included dancing on the piano.  Len called her a strumpet.  He said it was steamy and her best dance yet.  Mostly the critiques are that she needs to work on her feet, but Carrie Ann says it's the energy from the hips all the way down.
Carrie Ann- 7
Len- 7
Bruno- 7
Vanessa & Maks- Salsa
Vanessa says she used to go out dancing with her friends and so she thought she could dance.  Now, she's in her thirties and is a mom and she's not so sure.  Maks is gonna whip her into shape though.  Carrie Ann says her favorite word, fierce so I guess she liked it.  Len says she is 100% a contender for this show.  Bruno says she outshowed Maks, which is hard to do, but she did lose her balance a tiny bit at the end and he can't overlook it.
Carrie Ann- 8
Len- 8
Bruno- 7
Terrell & Cheryl- Samba
His relationship status is like Kraft cheese- single.  What he lacks in a lady friend he makes up for with confidence, or maybe it's arrogance.  He is sexy and he knows it.  They do a hose monkey themed dance with a firetruck and it's to Hot in Here.  Carrie Ann says he is for sure a crowd favorite and definitely sexy, but he needs to take up more room when dancing.  I think what she means is he needs to be more horizontal.
Carrie Ann- 6
Len- 6
Bruno- 7
Lindsey & Mark- Salsa
She says two weeks ago her hips didn't do any of these things!  She's definitely gonna put them in her wheelhouse of flirtatious material for the future though.  I think she looks pretty good out there in a fast salsa all over the floor.  She ends in the splits.  Bruno says she is a firecracker.  Carrie Ann agrees completely.  Len tells Mark he appreciates that it was straight into the routine; no messing about.
Carrie Ann- 8
Len- 8
Bruno- 8
Frankie & Witney- Cha Cha
Frankie wants to be here.  He only dances for five hours a day for rehearsal, but he spends 14 hours preparing and recovering.  He is thankful he's here and he is just completely loving it.  He says I'm sure there are others who are less devoted than me, send them home!  He is just so enthusiastic and fun to watch.  Carrie Ann tells him he has swagger which makes him blush.  Len says no hanky panky Frankie, that was a teriffic routine.  Bruno compliments Witney on her fantastic choreography.
Carrie Ann- 8
Len- 8
Bruno- 9
That's the first 9 of the season folks!  He stinkin' earned it too.  Great dance and great attitude.  I might even give him a vote or two.
The couples who are in jeopardy are: Nick & Peta and Debbie & Alan.  Everyone else is safe and coming back next week.
Debbie & Alan are leaving.  Debbie says this show and Alan helped her get her life back.  Aww, good for you Debbie!