We're down to three, folks.  Welcome to Peru.
Kendall's Date
First up, Kendall.  They explore some sand dunes and ride in a dune buggy.  They have what she described as a "sandpaper kiss".  Awww?  They have a picnic in the sand and eat something that I can't tell what is.  That night at a tiki hut they eat more things I can't tell what are.  She says she has so many things to ask him and they have so much to talk about.  So they kiss.  Which, is not actually talking.
She opens the fantasy suite invitation card from C.H. (Chris Harrison, if you're brand new to this game).  She says after their conversations today, which we evidently didn't see, that yes she would like to take the invitation and forgo her individual suite.
In the morning she says she feels good telling him that she is falling in love with him.
Lauren's Date
They jump in a private plane and fly off to see the Nazca lines.  Arie thinks she might be putting a wall up.  It's been established that Lauren is 'so in her head'.  There is a lot of silence for a final three date.
They chat in a café later about her thoughts about getting hurt.  She has considered saying she doesn't know if she can do it anymore.  Arie is visibly scared.  There's a lot of 'I don't know' going on during this chat.
I am sure that Lauren has a personality, but I've yet to see it.  He must have seen it at some point right?
In the evening Lauren wears a gorgeous red dress and they sit down to fake dinner.  Arie says he can tell she had a weight on her shoulders today.  She is thankful that he has been so supportive to her this whole time.
Arie says he loves her and he doesn't want to lose her.  She cries.  He says, "Don't cry.  I love you."
It's time to read the fantasy suite date card and her response is "um, absolutely." Which is a shockingly lengthy response for her.
In the morning Lauren is makeup-less.  He tells her he loves her 2300 times.
Becca's Date
Jump and straddle on the beach and this date is officially starting!  Arie informs Becca that they are taking a catamaran sailing.  They laugh, giggle, and make out.  It's snuggle and discussion time.  Becca asks about his hesitations.  He asks how she feels about a long distance relationship.
"I'm just so damn happy." – Becca
In the evening they go to a tent filled with candles out on the sand dunes.  It's sweet and romantic.  I might be crazy, but he seems a bit distant.  They talk about hometowns and she says the next day she was watching the clouds and suddenly it just clicked that she loves him.  He talks about how he was falling in love with her, but that now she is not falling anymore, he is.  He tells her he loves her.  She is thrilled.
Don't get too excited Becca.  Everyone gets an "I love you".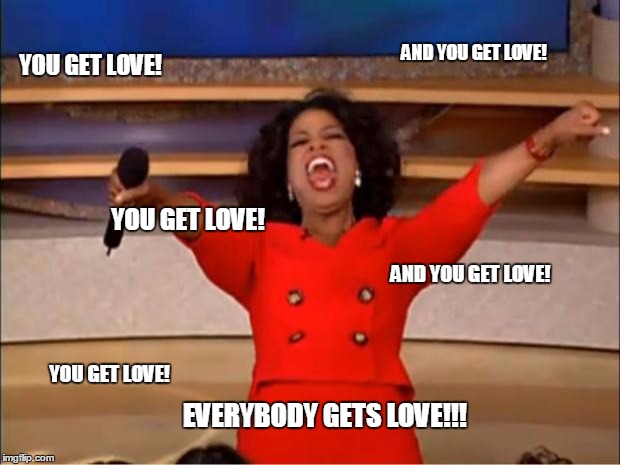 He gets the fantasy suite card and she immediately accepts.  They wander to a nearby tent, which my aunt points out, doesn't appear to have a bathroom.  In the morning they snuggle and kiss a bunch.  Then Becca says a fateful phrase, "nothing can get in the way."
Enter Ross.
The camera shows a guy (Becca's ex) talking about how he's here to get his girl and that he wasn't aware that this show ended in a proposal.  Not if he has anything to say 'bout it.  He shows up at Arie's room to tell him that it's his proposal to give Becca.  She's the only thing that has been on his mind every day for the last year.  She's the one for him.
They've been broken up for a year.  He didn't approach her to propose until juuuuust now.  Arie asks him to respect their relationship moving forward if Becca says no.
Ross takes the cameras over to Becca's room.  She looks surprised, but clearly not that surprised because she says a few minutes later that she knew he would do this.  They talk a bit.  Ross thought they both still had love in their hearts.  Evidently, no.  Poor Ross.  He's tired from that long flight and then driving five hours.  He needs a nap.  He feels like a fool for coming all this way.  Becca is worried that this will give Arie doubts about their relationship.
Becca goes to visit Arie.  She fails to say things like she loves Arie and she has no interest in that other guy and she sent him right away.  He seems confused.  She's worried their time is tainted now.
Rose Ceremony
It's been a good week for Arie to get clarity.
"Kendall, can I talk to you?" – Arie
"This is an ongoing theme." – Becca
"I'm going to throw up." – Lauren
He tells Kendall that they just can't get there and that they aren't going to work.
He gives the two roses to the remaining two women, Lauren and Becca.  Next week, the girls meet his family.  Becca will talk and Lauren will be blonde and silent.  I can't wait.
The Best of Twitter