"It's been such an amazing journey so far." – Arie
That's double points because he included amazing and journey.  Drink up, friends!
Kendall's Hometown- L.A.
Mount and straddle in the park then we're off to a taxidermy shop, because when in L.A…
She shows him several terrifying pieces and explains how it's her way to appreciate animals.  Then surprise… they are going to mount their own animals.  Rats.  They stuff things inside dead rat skin to make tiny rats that they then dress up. It's just your typical serial killer hometown date.
Twin sis Kylie grills Arie.  She can tell from the energy that they are happy, but she also senses some space between them.  That space is fear of being stuffed, I believe.  Arie wants to know if she thinks her sister is ready for marriage.  She doesn't know, but she knows she's ready for real love.
Kylie sits Kendall down to tell her that she just doesn't get the vibe that he's her person.  Clearly she can tell by those three minutes they were all together.  She gives Kendall the advice to talk to Arie and tell him all the things that she is feeling.
Kendall's dad has a dad talk with Arie.  He's not about giving his blessing.  Kendall isn't that girl.
** in the ending credits we see Arie dress up another rat as Krystal and put her on the limo and drive it off the table while yelling "Bye Krystal".**
Tia's Hometown- Weiner, AR
"I'm in Weiner."- Arie
Tia tells Arie she wants to do something that is near and dear to his heart, just like the South is near and dear to her heart.  Taxidermy! JUST KIDDING. Racing cars at a cute little dirt track. He's far happier with this than stuffing dead rats.
As they are approaching the house, the cameras inside catch dad saying he wished he was holding a shotgun and polishing it when he walked in.  Dad toasts to "Airy & Tia", oh and they toast wieners, because when in Wiener…
Tia's brother takes Arie aside to ask if he's a playboy and a kissing bandit and how he can prove tonight that he's not that guy.  They do a little meth together and bond… just kidding.  Brother Jason decides that he seems like a pretty cool and genuine guy.
Dad asks Tia about how much she likes him.  Dad gathers that she digs him.
"If you hurt her, I can find you on Google." -Tia's dad.  Somebody call Google, that ad writes itself.
Arie asks dad for his blessing if it ends up being them at the end and he defers to Tia's judgement and since she digs him, he's cool with it.
Becca's Hometown- Minnesota
This date starts out with apple picking in the orchard.  Next they do the apple slingshot and hit a bullseye.  They finish it off with dipping caramel apples.  By now the cold has spread to their special places, so they roll out to meet the fam.
The family is sitting around talking about how much Becca won't be saying things like "He's the one. I wanna get married."  She's pragmatic.  She's a Minnesota girl.  She'll be cautiously optimistic at most.  Or so they think…
Uncle Gary is first to take Arie to talk.  Uncle Gary means business.  I think maybe uncle Gary has been drinking.  Uncle Gary asks if Becca wanted to go to church what would he do?  He says he would go to church.
Becca chats with her mom.  She says it could come down to a proposal and engagement.  Would she say yes if he asked?  "No."  Ok, cool. That's cleared up.  But she loves her and trusts her.
Arie talks to Becca's mom.  He talks all about how much he adores her and is falling for her.  She makes him very happy.  Arie asks mom for her blessing.  She says she would honor whatever her choice is.  Mom says she likes Arie and that he has done well with her weird family.
They snuggle on a bench together after family time, but they have a blanket at least.  Apparently you have to be in Minnesota to get a blanket.
Lauren Hometown- Virginia Beach
They meet at the beach and take a horseback ride to a lighthouse.  She gives him a heads up that her family is gonna be protective and skeptical.  He is clearly super nervous about meeting the family.
At dinner it's tense and nervous.  Dad asks if he's been around a military family before. No.  Dad asks if he golfs.  Also no.  Arie's 0 for 2.  He steps out for a moment to vomit I think.  He is clearly stressed.  He says he is approaching Indy 500 nerves.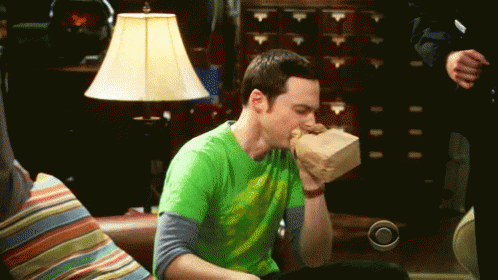 Outside he and dad get to talking.  Dad flew tomcats and the super hornet.  Arie says he himself has flown a C130.  Arie talks about a goodwill tour he and other drivers did over in Iraq.  Dad is impressed.  Dad says, "if she likes you, then I like you."
Arie tells Lauren's mom that he is falling in love with Lauren.  "Really?" Mom is skeptical.  She is concerned that he is compartmentalizing these other relationships.  Mom is not a believer of this process.
Lauren talks to her mom.  "I feel like I'm falling in love with him." "Really?"  Again, mom is shocked.  She hopes it is real and that is lasts forever.  She wants her to be happy.
Lauren and Arie chat on the front porch and debrief.  Then a quick makeout session by the black suv and away he goes.
PS– I read online that Lauren has been engaged twice and is 25.  Methinks the random guy who shows up for his 'woman' in the next few episodes at some point might be there for her.
Rose Ceremony
Arie shows up to say it's been an incredible week.  He starts talking to the girls, then he needs a second.  He walks away.  He says this decision is incredibly hard.  So hard, that he needs to talk to Kendall.  The other three are going through every option of what is happening outside.  Arie asks Kendall if she can truly get there at the end of this.  Will she be able to be engaged?  She says a lot of random stuff, but throws in that she doesn't think that at this exact second she can be engaged.  She cries a bit.  They talk some more then they walk back in.
Roses go to:
This sends Tia home.  Poor Tia.  Lots of tears.  She doesn't know what she did wrong.  He says nothing.  I don't think she did the best minding her business.  I don't think she should have meddled about baby Bekah, but I doubt that is ultimately what sent her home.  I think he is probably just more in love with one of the other women.
BUT… do we think they are setting Tia up to be the next Bachelorette?  They got a good crying in the getaway car scene, and you know they love that.
Sunday night is Women Tell All and I'm excited.  I'm hoping Krystal will give us all a little speech about how we should be living our lives better.
The Best of Twitter
This from Baby Bekah:
And the Lauren mystery is solved.