I don't know what number episode this is, but it's the Paris episode.
10 women.  One Arie.
The girls are staying on a boat in Paris apparently.  Chris Harrison arrived to tell the girls there are FOUR dates this week.  Two one-on-ones, a group date, and the dreaded two-on-one.
One-on-One- Lauren B.
"Tomber amoreaux en Paris." Arie
Arie walks up to whisk LB away, who is wearing a denim/floral romper.
"You can't go pee the entire day; you're wearing a romper"- one of my watching buddies.
The camera is showing us a lot of Arie and Lauren silently walking through Paris.  Mostly, every once in a while one says wow or it's so pretty.  Arie tells the camera he isn't sure if she's really into him and maybe he's just trying to will it to work.  Trouble in PARIS-dise.  (See what I did there).
Lauren B and Arie get to chatting a bit at dinner.  Arie and Lauren have some actually pretty deep conversation.  He tells her that she is beautiful, but is so much more to him then he gives her the rose.
Group Date- Becca, Baby Bekah, Seinne, Tia, Chelsea, Jenna
The girls and Arie saunter into the Moulin Rouge.
"The Moulin Rouge dancers are amazing, but their outfits are thongs. Ummm, ya." – Tia
Black modesty boxes everywhere.
Whoever gets the rose tonight, gets to dance onstage at the Moulin Rouge with Arie, which sounds mostly awful.  The girls learn choreography then put on the feathers to parade around in front of the madame- or whoever the in-charge lady is.
"I feel like tonight is probably the best after party we've ever had… (because Krystal isn't here)." -Arie He didn't say that part in the parentheses, but I picked up what he was putting down.
Baby Bekah gets the rose and they do a weird little routine on stage while the other girls glare from the crowd.
Two-on-one- Krystal and Kendall
"We'll always have Paris." Arie
Krystal starts by laughing at the camera about how nervous Kendall was, which was charming and classy.  Ah Krystal, such a lady.  She takes the time to point out that she is wife material.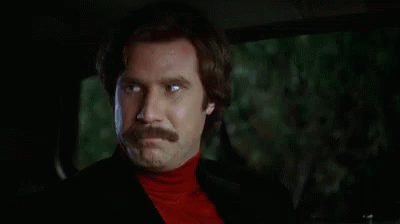 Arie tells us this is Krystal's last chance.  Their conversation is super confusing.  Arie is speaking English and Krystal is speaking crazy.  She doesn't want to throw away the "color and texture" of their relationship.  They make out then Krystal took the time to tell him she's not sure about if Kendall is emotionally ready for marriage.
Arie tells Kendall what Krystal said and Kendall calmly explains her rational viewpoint about readiness for marriage.  Then she goes back and tries to explain that she understands Krystal's choice to say something negative about someone else when she feels cornered.  She is incredibly patient and kind and Krystal is incredibly bitch and bitch.
Arie comes back, grabs the rose, and says he needs more time so he'll see the ladies at fake dinner.
Fast-forward to fake dinner where Krystal and Kendall arrive first.  Krystal starts out by telling Kendall just how similar their beliefs really are.  Kendall eloquently says that perhaps they have similar beliefs but they portray them and show them quite differently.
Arie shows up, and they cheers to the day.  Krystal says her and Kendall were just talking about how this journey is magical and indescribable… which is not even close to what they were talking about.
Arie takes Kendall to talk.  None of the talk is shown.  They come back to the table and Arie grabs the rose and talks about logic and instinct.  Then he does the smartest thing he's done all season and gives Kendall the rose.  My favorite part is he says sorry to Krystal at the table then walks off with Kendall.  No walking to the car.  No final chat just the two of them.  No hug goodbye.
One-on-One- Jaqueline
I found this date incredibly boring.  Here is what I noted:
They kissed a lot
She has 6 more years of schooling
How will their lives work together?
More kissing
Arie gave her the rose
Rose Ceremony
Arie says it was a difficult week.  Currently Lauren B, Baby Bekah, Jaqueline, and Kendall have roses.  He gives remaining roses to:
This sends Jenna (drunk blonde girl) and Chelsea (single mom blonde girl) home.  He says bye to Jenna then walks Chelsea out.
Lauren B is seen talking to a producer about how scary and hard this process is and how much she doesn't want to get hurt.
Next week, Tuscany!
P.S. I've been there and I LOVED it.  I feel like they will probably do it wrong.