The show opens up with baby Bekah swimming in the pool.  I can't describe the swimming stroke because I'm not familiar with it.  The other girls are inside discussing that Arie doesn't know how young baby Bekah is.  A 14-year age gap simply can't work.
Chris arrives to deliver the bad news that there won't be a date today… in LA, because Arie is already gone.  It's time to pack up and meet him in South Lake Tahoe.  Cue the screaming, which is very similar to the Monica and Phoebe 'I have elbows' scream.
One-on-One Date- Seinne
"Let's let our love soar."
Arie picks her up in a big, lifted red outdoorsy truck.  They get on a boat and go parasailing.  The other girls are at the lodge watching through binoculars.  The producers make Seinne tell the camera that parasailing is like soaring and letting the wind direct you, which is like falling in love.
They picnic and drink champagne.
Back at the lodge Maquel gets a phone call from her mom who informs her that her grandpa passed away.  She packs up her suitcase and her pink backpack and leaves.
In the evening they chat at pretend dinner.  I don't see a ton of chemistry, but maybe they just didn't show those moments.  Arie tells a cute little story about her getting her fairy tale when he gives her the rose.  After dinner they dance in front of a crowd at a Lanco concert.  They do have some pretty cute kisses during dancing.  I'm relieved I put her in my top four.
Group Date- Chelsea, Krystal, Becca, Marikh, Ashley, J-quellin, Jenna, Tia, Kendall, Lauren, Brittany & Caroline
"Will our love survive?"
The girls are spending some time in the wilderness with Arie.
Krystal puts on her sweater and her crazy.
They hike off to meet up with a green beret survival expert and his wife.  He gives them all a bottle to go pee in.  Then tells them they need to be able to drink their own pee.  Arie leads by example by drinking up.  Then as J-Quellin is about to drink her own urine, Arie tells them it's just apple juice that he drank.
Snack time!  Tia is excited for worms and maggots.  Kendall is in her element.  Afterwards she steals Arie off into the forest to makeout… with worm guts in her mouth.  SICK.  I'm pretending a producer handed them a bottle of Scope.
The girls are broken into three groups.  They get a map and a compass to direct them to a hidden oasis.  The team with Arie arrives first to the hot tubs and champagne.  I enjoyed the team with Becca.  They at least had fun with it.
In the evening time Kendall and Arie chat about her taxidermy loves.  She brought a duckling named Ping with her today.  She says he is a great traveler.  Arie points out that he is dead.  Kendall disagrees.  Then they makeout.
Chelsea does a fantastic Krystal impression.
Krystal is craaaaazy.  She goes to tell Arie about the target on her back and how much she pours love into people. (???)  She gets all airy and breathy about the other girls being mean and mocking her in the hot tub.  Krystal pulls Tia and Caroline aside to tell them they were mean.  Tia speaks all kinds of truth to her.  Krystal says that all of the girls are so insecure and it's embarrassing.
Krystal said these words, " I try really hard not to be intimidating to the girls I hang out with on a regular basis, because I'm flawless."  AND DELUSIONAL.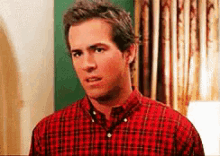 One-on-One- Baby Bekah
Cowboy and General are the horses who take Arie and Bekah on a tour through the Tahoe mountains.  They seem pretty normal.  Bekah has on a fur vest.
Meanwhile, the producers have paired off each different variation of two girls to discuss Bekah's age.
Bekah and Arie are too busy in the hot tub to worry about that conversation now.  Really, their conversation seems to flow easily and they always have fun together.  Of course their tongue conversation is fine too.
At dinner they talk about if they are in the same places of life.  He says 'you know' 200 times.  She says 'yeah' 200 times.  He talks about how he is 36 and wonders what she does in her free time and if it matches up.  She mentions getting up early on Saturdays to drive up to Palm Springs to climb with her friends.  Then, she asks if he knows how old she is.  She tells him and he gasps.  He tells her he is just worried that she's not ready because she is so young.
I get that she is young, but she seems much more mature than Krystal, who is 30.  Maybe age isn't everything.  Maybe he shouldn't decide her feelings or her readiness for her.
He hesitates and seems really worried, but he was naked in a hot tub with her two hours ago so I'm not worried at all.  He gives her the rose.  He keeps saying he is worried.  She tells him to stop, which is appropriate.
Cocktail Party & Rose Ceremony
Krystal is crazy as always.  She is not confident tonight because her character was attacked.  No one remembers when that took place.  While Krystal is giving advice the other girls take a short nap.  Chris interrupts her life coaching to say that there will be no cocktail party tonight.
They line up for the rose ceremony and he picks up the first rose.  But oh wait, Krystal just needs a moment of his time.  SHOCKING.
"Oh, Lord have Mercy"- Brittany.
Krystal's super pressing words were that she has so much adoration and respect for the other girls and she's so proud of herself for breaking down walls to make a connection with Arie.
Roses go to:
Lauren
Kendall
Ashley
Becca K.
Chelsea
Jenna
J-Quellin
Marikh
Krystal
This sends Brittany and Caroline home.  Caroline is super sad, but actually I think she is more mad that she wet home and crazy Krystal stayed.
During the credits we see Marikh confront Chelsea about her comments to Arie.
"Did you tell him I had a mirror in my compass?"
"I don't think I said that; I told him you were brushing your hair."
"I was only brushing my hair because it looked like bleep."
"It was lighthearted."
"With slut shaming being so common, it's like you were glam-shaming me."
Later Chelsea tells the camera that she was a former model.  She understands glamming it up.  She was and still is pro-glam.
Twitter Favorites
Mother Russia Kristina has a serious question for Arie.
Then I stumbled onto Baby Bekah's twitter where she made this incredibly valid point.
That's all folks!  Tune in next week for more Krystal drama and wondering if Bekah is ready for marriage.