Chris H. saunters in and tells the girls that this week there are two group dates and one romantic one-on-one.
Group Date 1: Maquel, J-Quellin, Lauren B, Tia, Marikh, Bekah M, Bibiana & Krystal
"It's all about the Ring"
Monica on friends was already fooled by ring talk once before, although I sincerely hope the girls will be competing for the ultimate fighting champion.
Two old ladies from an 80's wrestling show come to teach the girls how to act, fall and be tough.  The old ladies tried to toughen up Tia and Bibiana and they ended up crying in the corner together.  They all dress up in ridiculous and mostly scandalous costume and parade around the ring smashing and falling down.  Somehow Tia is supposedly the winner.  I don't get it.
In the evening they go to some cute little RV park of airstreams.  Krystal "steals" him first and as predicted the girls are mad.  Bibiana is going to take it upon herself to go taddle to Arie.  Krystal Krystals it up in there talking with the girls.  Bekah M. rolls her eyes.
Bekah M tells Arie her longest relationship was 2 1/2 to 3 years, which was in Junior High I presume.
Arie gives the rose to Bekah M.  Krystal says she's not just going to sit by and watch other girls form relationships, even though that is exactly the premise of the show.
One-on-One Date- Lauren S.
"You had me at merlot."
Lauren S. says she thinks it's about wine.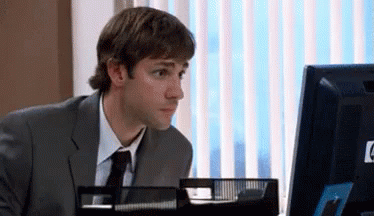 They fly to a winery to drink wine and chat.  Lauren tells Arie it was so quiet she could hear a penny drop.  Wait, what?  I think she means pin.  They wander through the winery and chat about going to bed early and wearing cardigans.  At 'dinner' she talks about how her career really took off (btw, she is a social media manager which means she has an Instagram?).  Arie is so bored with her talking about random eye infections that he actually cuts the for-show-only food and eats it.
She stops babbling long enough for Arie to pick up the rose to quickly send her away.
Cut to the girls sitting around makeup-less to see the guy take away her suitcase.  Caroline bursts into tears and then Krystal takes the opportunity to give a speech about how well she knows Arie and tried to encourage Lauren S to open up and obviously she didn't take her advice, because she knows Arie so well.
Caroline wishes she would stop being so condescending to everyone because she met his dog.
Group date 2- Ashley, Becca K Brittany Jenna Caroline Chelsea Annaliese
"Love is ruff."
Guess what? Annaliese had a dog trauma.  Her grandparents' dog named sunshine bit her and she almost lost her eye.  Annaliese was almost a pirate.
None of the dogs seem to obey any of the commands.  Annaliese scoops poop that is blocked out with a black modesty box.
In the evening, Arie pulls Chelsea away first.  It was hard for her to be in a playground and around kids.  She channels her inner Kanye and said, "I actually adore the person that I have become."
Annaliese tries to be aggressive and it doesn't go well.  Arie welcomes the interruption of Chelsea to makeout with him.  He rewards her with the date rose.
Cocktail Party
Let the drama begin.  Arie grabs Sienne first.  Bibiana decides to make a special scene.  She puts together a couch and cabana area with a telescope and binoculars for star gazing (not spying on the neighbors I guess).  Arie takes Lauren out and finds a cute setup (Bibiana's) and puts her on the daybed to makeout.  Bibiana walks out to see him using her setup with Lauren.  Not only that, he asks her for five more minutes.  Yikes.
Then Arie takes every other girl to that same spot.  Except Tia.  He (a producer) makes a cute little country setup for her.  He gets hay bails and moonshine for her.  *Adorable*.  Arie says moonshine tastes 'like gasoline, but in a good way.'
Annaliese takes Arie to the roof or a balcony and he says she seems stressed.  She says it's because she really wants him to kiss her.  He tells her that he just doesn't think they are there yet.  OUCH.  That is your cue to leave Annaliese.  She cries, but Marikh tells her to go ask him one more time just to get clarity.  HORRIBLE advice.  She goes again to ask just to be sure.  He says no and walks her out.  Obviously.
The flavor of the room is tension as the girls line up for the rose ceremony.
Chelsie and Bekah already have roses from the two group dates.
Roses go to:
Caroline
Kendall
Ashley
Lauren
Brittany
Becca K.
Seinne
Krystal
Tia
Maquel
Jenna
J-quellin
Marikh
This sends Bibiana home.  She never even got to use the setup she made.  She falls apart, but eventually tells the camera that she can't force something that isn't there.  She's gonna be ok.  Good news though, she'll be at the Bachelor Winter Games in February.
Best Twitter Reactions
 
That's all folks!  Tune in next week for more sloppy kisses and more drama.