We open to a scene of Arie putting on a helmet and getting on a motorcycle.  He's speeding over to the mansion to pick up the future Mrs. Luyendyk.
One-on-One- Becca K
"Hold on tight." Arie
She walks out to the motorcycle and he gives her a leather jacket and puts her helmet on for her while the other girls watch half scowling.
He takes her to meet with Rachel Zoe, a famous designer (I know this because they wrote it on the screen).  She gets to try on a bunch of dresses to pick one for tonight's date.  He walks outside and gets down on one knee and gives her Louboutins.  Obviously we were concerned if the shoes would match the dress.  You gotta give her the shoes first, Arie.  Of course Neil Lane sends his best, with the briefcase of diamonds that shows up for her to wear.
If she had a cell phone, she would be texting the other girls at the house right now.  Not to worry, she takes the gowns, shoes, and diamonds back to the house to get ready.  Bibiana cries when she sees the shoes because she's never seen them in real life.  Later outside, she is still crying about the beauty of the shoes and I love her a little bit more.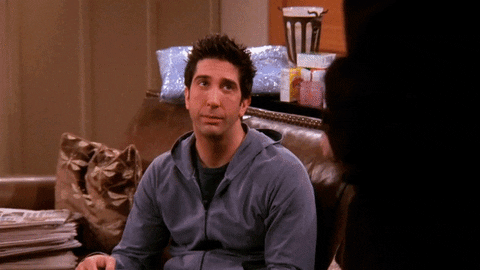 She arrives looking gorgeous and he looks a'ight.  Their 'dinner' conversation is kind of like grown up conversation, which is always surprising on this show. Also, I love that she tells him that she heard he can fix her brakes on her car.  She has a personality.  I like her.
He gives her the rose.  Then tells her she gets to keep the diamond earrings.  Then one more surprise.  She pulls a cord that says "pull".  Bam, gold confetti falls as they kiss.
One-on-One- Krystal
"Home is where the heart is." Arie.
Krystal pulls up in a limo.  She gets a red carpet leading to an airplane.  They fly to Scottsdale.  He takes her to his house and gives her a tour.  They watch home videos then jump in his car and go to his parent's house.  They have a bit of money, by the way.  Krystal is a bit worried because she is not at all close to her family and what will Arie think?  My guess is something along the lines of 'I don't have to meet in-lawns? The horror.'
In the evening they go to some big huge building for dinner.  She tells him about her childhood not being great.  She cared for her younger brother mostly.  She shares that her brother is living on the streets and how very difficult it is for her.  She cries.  Then he sends her away.  Just kidding.  He gives her the rose, of course.
They go into a big hall/theater and Connor Duermet is singing.  They slow dance.  Arie says that Connor Duermet is unbelievable, while pretending that he has heard of him before.
Group Date- Maquel, Marikh, Tia, Valerie, Annaleise, Lauren G, Kendall, Bekah, Jenny, Jenna, Seinne, Jenna, Caroline, Brittany, Bibiana & Chelsea
"Let's hit love head on." Arie
15 girls. The girls are NOT thrilled.  They were hoping for a bit more intimate of a group date.  They take a party bus and I am beyond impressed that they found a party bus without a stripper pole.  The outfit of the day is spandex shorts or yoga pants and a tank top, halter, or belly shirt of some sort.
They get spray paint and get to decorate their cars.  Tia says surely someone will cry today.  Annaleise steps up to the plate.  Turns out she had a traumatic bumper car incident.  Cut to Jenny (who I picked based on bios and pics alone to win the final rose) laughing about bumper car trauma.  She says they can't start until she gets done crying.
Welcome to the BASHELOR demolition derby.  Wait, Annaleise is still crying.  She's telling the cameras that she feels better in the suit because it is like a protective blanket, but oh wait, they are bringing in fire extinguishers which makes her start crying again.
They start up the engines.  After some brutal bashing it comes down to Tia and Seinne.  Tia (from Arkansas) claims she has never done this before.  We don't believe her.  Seinne ends up the winner.
They sit by the fire in the evening and pour champagne.  The champagne barely hits the glass and Chelsie is up and stealing away Arie.  She has to confess about another man in her life, her three year old son, Sammy.  She tells the girls that's why she had to go first, to come clean about her momness.  The other girls call her out.  Their life is important too.
Arie tells Bekah (short hair) that he loves her energy.  I point out that she is 22 and therefore still has energy.  She responds with, "wanna make out?" or something along those lines.
Meanwhile, Bibiana has a tantrum because she didn't get to talk to him.  She proclaims she is done and marches off yelling at the camera that they better not follow her, which they do obviously.
Arie gathers the girls and grabs the date rose.  He tells Chelsie she opened up to him and he's thankful for that, then he turns his attention to Seinne and says they had a good conversation too, so he gives her the rose.  Chelsie is NOT pumped.
Cocktail Party
The glitter is on the and gloves are off.
Arie and Lauren B. are out talking and Krystal comes out to interrupt.  Arie tells her to give him a moment, which rarely happens.  1. Krystal has a rose and got a ONE on ONE.  2. Lauren B didn't even get to go on a date at all.
Bibiana sits down to talk to Arie, for like the first time all season and dun-dun-dun Krystal opens the door.  Do you mind?  Yes, I really do.  She is the first person to ever say no when someone asks for time.  It's about dang time.  Krystal goes back inside and Arie asks Bibiana if it's getting tough in there.  He knows.  He knows Krystal is a problem.  Correct your ways, Arie.
Bibiana and Krystal have words.  Bibiana's are all yelly and threatening and Krystal's are all baby talk and airy, but with a smoker's voice.
Roses go to:
Maquel – the 23 yr old "photographer"
J-Quellin – pretty dark curly hair
Bekah M – short hair kiddo
Jenna – spastic blonde
Chelsie – was the villain before Krystal started upping her game
Lauren S. – a blonde lauren
Tia – Raven's friend from Arkansas
Annaleise – wore the mask night one.  Bumper car PTSD.
Lauren B. – Hmmm don't recall
Kendall – Taxidermy girl
Brittany – first kiss ever. was injured in the demolition derby.
Ashley – Didn't go on a date this week.
Marikh – Restaurant owner
Caroline – Realtor who is 'really good at her job'
Bibiana – Put Krystal in her place
This sends Jenny (who was patient enough to wait for bumper car PTSD girl to stop crying), pineapple girl (Britane G.), and the only redhead (Valerie) home.  Well shoot.  I guess I am not good at picking based only on bios and pictures alone.
I decided to add a new section, for y'all.
Twitter Favorites
Raven's good eye.
Evan points out that we are two for two on rose ceremonies ending the show.
After Jenny left, she told Arie she wasn't sad about him, she was sad about leaving her new friends.  Then she told the camera that she has never been dumped in her life.
See y'all next week!