The things I do for you people.  I spent precious moments of my life reading the 'biographies' of these women.  I'll never get that time back, but I go to these lengths for the entertainment of you folks.  You're welcome.
Chris Harrison starts by introducing him as the best kisser in bachelor history.  Anyone else wonder how Chris knows? In case you haven't kept up, Arie is still racing cars, but he is also a realtor now too.  I mention this only because half of the girls are realtors and maybe this is why.  He must be looking for both a wife and a business partner.
How are they still letting people on the show who have obviously NOT SEEN the show.  "I just didn't realize there would be so much competition on night one."  Really?  How? HOW did you not realize this?
Prepare for a season with four Lauren's.  Also, there is only one Ashley.  How old are we getting that the new young kids aren't Ashleys anymore?
Let's spray down the driveway and roll in the limos to meet these ladies and kiddos.
Caroline- Realtor
In her little pre-show intro she says that she has been a realtor for less than a year and she has over 5 million in sales so she is "like, really good at her job."  She said those words.  I was not impressed.  Especially since originally I put her in my top 4 of my fantasy league.  Shoot.  Who knows if she'll still be there by the time final picks have to be locked in.
She gets out of the limo and makes a cheesy realtor joke about both of them being off the market at the end.  She wore a white sparkly dress showcasing her cleavage and later brought him a pizza to eat by the fire.  The pizza won me over.  I would give her a rose.
BIO TIDBIT: If you could have lunch with three people, who would you choose? Vince Vaughn, Betty White, and Ryan Reynolds. It would be a blast of a lunch and we'd pretend it was Betty's birthday at a Hibachi restaurant!  (This is obviously why I put her in my top four.)
Status: ROSE
Chelsea- Real Estate Executive Assistant
She gets out of the limo and says this masterpiece, "There's a lot to um. to get to know."  Arie thinks she is mysterious.  I found her boring.  It's clear that she will definitely be a villain this season.  She 'steals' him first after his toast and goes back again a scandalous second time later in the evening/morning.  I smell trouble.
BIO TIDBIT: I hate it when my date… displays over-the-top PDA. Let me breathe! (I'm throwing my B.S. flag here because I saw her tongue go into his mouth several times. Ew.)
Status: First Impression Rose
Kendall- Creative Director (??)
She jumped out of the limo in a powder pink gown with bright red lips.  She is a collector of taxidermy, which is creepy but also stupid expensive.  BTW, I collect diamonds.  She also plays the ukulele and played a cute little song to Arie later in the night.
BIO TIDBIT: What does your ideal mate look like? Tall, easy smile, can survive a zombie apocalypse-type body. (I married a guy with that body type.)
Status: Rose
Seinne- Commercial Real Estate Manager
She gave Arie a gift of elephant cufflinks, because elephants are good luck, and also because elephants never forget so he shouldn't forget to come find her inside later to talk.  Aww.
BIO TIDBIT:   What's your favorite holiday? New Year's Eve – new beginnings and lots of champagne. (She's going to do juuuust fine in the mansion.)
Status: Rose
Tia- Physical therapist
She is friends with Raven, who encouraged her to go on the show.  She is from Weiner, AR. She got out of the limo with a tiny Oscar meyer weiner and gave it to him saying, "I hope you don't already have a tiny weiner."  He simply said, "I don't already have this."  He wasn't about playing into her joke.
BIO TIDBIT:  What is the best trip you have ever been on and why? Cancun to a random swingers resort. HA! It was actually fun.
Status: Rose
Bibiana- Executive Assistant
I think she will be entertaining.  She met him and instantly told the cameras she realized their babies would have blue eyes.
BIO TIDBIT: Would you consider yourself a lover of art? Yes. Wish I could be art. (what?)
Status: Rose
Bri- Sports Reporter
She exits the limo and throws a softball to Arie.  She used to play softball and now she is a sports reporter.
BIO TIDBIT: What is your greatest achievement to date? Putting myself together after heartache and winning an Emmy! (Like, a real Emmy?)
Status: No Rose
Britane J
I would assume this name is pronounced Bri-tane, rhyming with butane, but apparently it is pronounced Britany.  She puts a 'nice butt' bumper sticker on Arie's behind.
BIO TIDBIT: Lunch with three people alive or dead? Whitney Houston, Bernie Sanders and Beyoncé. (One person I don't want to have lunch with… Britane J.)
Status: No Rose
Jaqueline- Research Coordinator
She works for a psychiatry research lab.  Interestingly enough, later in the evening when talking to Arie she says the word "therapizing."  I checked and apparently it is a word.
I'm not mature enough to pronounce her name correctly.  It's the late-night dispatcher in me who gave many a return over the radio as J-Quellin.
BIO TIDBIT: If you won the lottery, what would you do with your winnings? Buy a penthouse in Soho, build a wild animal conservation in Africa/India, have a pet cheetah. (But, would she name her pet cheetah Chester?)
Status: Rose
Krystal- fitness coach
In her little intro we learn that she is a fitness coach and cares deeply about people.  Not only that, but her brother has been homeless for three years and she really wants to help him, but he is not ready for help.  It breaks her heart so she makes snack bags and lunches for homeless people in the area.  Well, that's actually kinda cool.  She seems sweet.  I'm not sure if she smokes a lot, is getting over a cold, or works for a 900 phone line (if those still exist).  Arie says her voice is soothing.
He says "I wanna know more about you. We don't have much time."  She replies. "I'm a libra."  Perfect.  Excellent way to use your 7 seconds.
BIO TIDBIT: Are you a country or a city person? Can you ever take the country out of the girl?
Status: Rose
Nysha- Orthopedic Nurse
She seems sweet, smart, and gorgeous.  Obviously he gets rid of her immediately.
BIO TIDBIT: If you could be a fictional character, who would you be and why? Mulan. She pretended to be a man and went to war. How badass is that? Or Willy Wonka. The man had his own chocolate factory!
Status: No Rose
Valerie- Server
She arrives wearing a bright yellow dress, hot pink lips, and I believe she is the only redhead in the bunch.
Do you have any fears? Don't make me swim in the deep ocean. There is so much that we don't know about the deep sea… I don't want to get eaten. (FOOL.  Does she not know these producers? If she makes it far enough, she'll be on the deep sea diving date. If I went on this I would say my fears are pizza and puppies.  Then I could 'overcome' my fears. I'm no fool.)
Status: Rose
Bekah M- Nanny
This kid is the youngest on the show, 22. She is also gorgeous and pretty funny with her facial expressions and her impressions of the other girls.  I selfishly hope she goes far so she can give us good commentary.  She pulled up driving a 65 red mustang.  I have two questions… can she drive a manual?  Does she have her license, or at least her learner's permit?
She walks up to him and says, "I may be young, but I can still appreciate something classic."
Later in the evening they sit on the back of the car and chat.  He says he is nervous too wondering if the person sitting next to him likes him.  She said, "so far I do".  I thought that was quite the answer.  Usually it's something along the lines of, "marry me immediately; I'm in love with you already because I saw you on tv." She asks him what are three things that make him excited to be alive.  He replied with, "excitement."  She giggles and makes fun of him for saying excitement makes him excited to be alive.
I know she's a young whippersnapper, but I like her.
BIO TIDBIT: What's your guilty pleasure? Binge-watching reality TV and eating bags of popcorn in place of meals.
Status: Rose
Jenna- Social Media Manager (Me too.)
She was a bit all over the place when talking to Arie.  Changed topics quick and talked with her hands a bunch.  All of a sudden she was massaging his feet.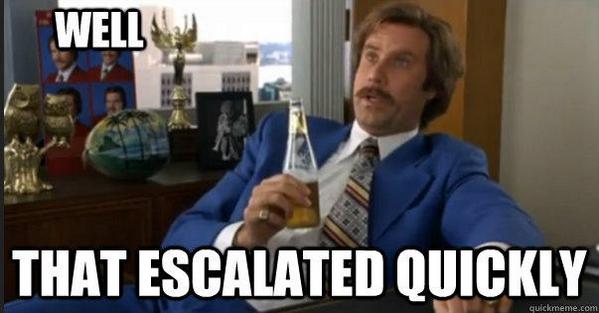 BIO TIDBIT: What is the most outrageous thing you have ever done? Breaking my wrist on a mechanical bull was pretty memorable.
Status: Rose
Jessica- Television Host
She brought a gratitude rock for him.  Apparently her dad met Arie a long time ago and she and her dad rooted for him on Emily's season.  Now, her dad is dead and she knows he would approve of Arie and would have met her husband.
BIO TIDBIT: Do you have any family holiday or special event traditions that you plan to uphold? Every year my family and I build homes for homeless families in Mexico. We have built 20 homes and I plan to continue every year! (Way to make me feel bad about myself.)
Status: No Rose
Marikh- Restaurant Owner
She comes out of the limo and says "I use lots of different spices, but I need a little salt and pepper in my life." Since she owns an Indian restaurant, yes, she does need more salt and pepper and less curry.
In her little intro video she says she isn't used to pursuing a guy as she is typically the one pursued.  She also is shown boxing and in full makeup, as we all do.
BIO TIDBIT: Who is your favorite actor, and why? Meryl Streep. Because Meryl Streep.
Status: Rose
Olivia- Marketing Associate
I have zero notes about her.
BIO TIDBIT: What's your favorite book of all time? 50 Shades of Grey (Of ALL time? Or you've only read one book? Or, just saw the movie?)
Status: No Rose
Becca K- Publicist
She has Arie get down on one knee and repeat after her, "Rebecca Jill, are you ready to do the damn thing?" She hopes he will start the show proposing to her and finish it proposing to her.
BIO TIDBIT:  What are your top three all-time favorite movies? Sister Act 2, Gladiator, Pitch Perfect (Sister Act 2??? Who would say Sister Act 2 is better than Sister Act?  And what human likes both Gladiator and Pitch Perfect.  She's a mystery.)
Status: Rose
Lauren S- Social Media Something (again, like all of us)
Arie loves her energy.  I think what he means by energy is the giant hole in the front of her dress.
BIO TIDBIT: What is your highest athletic achievement? Participation trophies.
Status: Rose
Lauren J- Recent Graduate (unemployed)
I have no notes for this Lauren.
BIO TIDBIT: What are five things you can't live without? Mama, my nephews, porch swings, mascara and love.
Status: No Rose
Lauren B- Tech Salesperson
Another Lauren? I got nothing.
BIO TIDBIT: What is the most embarrassing thing you listen to? T-Swift (so basic).
Status: No Rose
Lauren G- Executive Recruiter
My favorite Lauren.
I remember nothing about her limo exit, but later in the night she had him close his eyes and put a fruit in his mouth.  She asked him what it was and he said, "that's a pineapple." She said, "good. that's my safeword."  And I fell over laughing.  Two points for Lauren G.
BIO TIDBIT: What's one of the top things on your bucket list? Visiting the pyramids in Egypt.
Status: Rose
Ashley- Real Estate Agent
She brought a checkered flag and said something about making it to the finish line.
BIO TIDBIT: All-time favorite movies: No Country for Old Men, The Family Stone, and Superbad.
Status: Rose
Brittany T- Tech Recruiter
She came out of the limo in a black dress and told him that he's handsome in Dutch.  Later she had a mini car race with him and also got the first kiss from him.
BIO TIDBIT: Where do you meet guys? I don't… jk. The past two I've met have been through dating apps and they're terrible human beings.
Status: Rose
Amber- Business Owner
She owns a spray tan company, which is evident.  Her opening line is, "In my line of work I see a lot of bleep.  So let's just hope you aren't another bleep."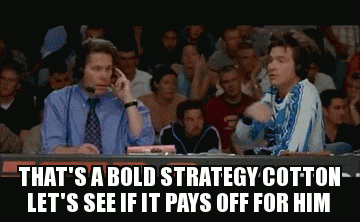 BIO TIDBIT: What is the most outrageous thing you have ever done? Hold a HUGE python in Thailand. I hate snakes so this was crazy for me. I wanted to feel like Britney Spears at the VMAs, I did not.
Status: No Rose. And a lot of tears.
Jenny- Graphic Artist
Gave him a drawing she did of him.  We were seriously hoping that she would turn around the frame and it would be a stick figure, but it was actually a pretty good drawing.
Fun fact, based on pics and bios alone, I put her as winning the final rose.  I have a couple weeks before those answers have to be locked in so we shall see if she stays in that position.
BIO TIDBIT: What are your top three all-time favorite movies? Crazy, Stupid, Love, 21 Jump Street, Stand by Me
Status: Rose
Ali- Personal Stylist
Her brilliant opening line was "smell my pits.  Was that the best pit stop of your life?"
BIO TIDBIT:  If you could be a fictional character, who would you be and why? Wonder Woman! She has it all: strength, class, beauty and confidence! (But what do her armpits smell like?)
Status: No Rose
Annaliese- Event Designer
She wore a mask because Arie is the "kissing bandit".
BIO TIDBIT: Describe your idea of the ultimate date? My ultimate date involves good conversation, laughter, kissing and wine.
Status: Rose
Maquel- Photographer
She rolls in driving an Indy car, takes her helmet off and tosses her long blonde hair about. The other girls are watching and they are not amused.
BIO TIDBIT: Which non-U.S. city in the most romantic to you, and why? Paris. Obvi (I see an Eiffel tower in upcoming previews so she will be happy, if she makes it that long, obvi.)
Status: Rose (the final rose)
At one point in the night a girl is heard saying, "The older guys get, the better looking they get."  I love the way they talk like he is 300 years old.  I am completely excited for this season, plus I really like Arie so I do hope he is able to focus and actually pick someone that is right for him.
In other news, I snapped this picture for you.  I've never seen this before in all the years of watching the Bachelor franchise.  Look at this weird champagne glass.  Or, could it be, a coffee cup?  Is she drinking something other than alcohol?  Do the producers know?  Or is it an Irish coffee?  Is this young whippersnapper drinking coffee to stay awake until the wee morning hours?  What do we think? Also, look how stinking cute she is.
Arie is in the driver's seat and wants us all to know he is switching stuff up this season.  I'm ready.  The girls are ready.  Rev your engines and get ready to race into this journey to find love.  That was so corny it physically hurt me.  I'm off to find coffee, now.
Tune in next week for more drama!