Night two of Bachelorette starts back in the wilderness with Lee and Kenny on the dreaded two-on-one date.  Kenny is walking back to Lee after Rachel has told him all about what Lee told her, which was all fabricated.  Kenny says a lot of beeps to Lee so it's a mystery, but overall he is pretty mad.  He seems to call Lee some names and Lee responds with, "Jesus loves you."
Rachel comes back and picks up the rose.  She tells Lee that she doesn't believe he is being truthful with her and therefore, she is sending him home.  He starts talking about some nonsense and she cuts him off to ask for a hug so she can walk off.  She also tells Kenny that she isn't sure about giving him the rose and needs more time so she invites him to spend the evening with her.
Rachel and Kenny approach the helicopter and Rachel gets inside.  Kenny says he needs to go say bye to Lee. Kenny pull yourself together, man.  Rachel is beyond annoyed.  She even does an eye roll as he walks off.  He must return to gloat and wish him the very worst.
Kenny arrives at Rachel's suite and she immediately grills him about his earlier choices.  "I said goodbye to Lee and walked away.  You walked away with me. Why did you feel the need to walk back to him?" Kenny responds with some words about being very verbal and bla bla bla.  He wins her over and she gives him the rose.
Rose Ceremony
Coming into this rose ceremony Kenny, Will, and Bryan already had roses from dates.  Additional roses go to:
Adam
Alex
Bryan
Dean
Eric
Matt (Penguin guy– how is he still here? Have they even talked?)
Peter
This sends Anthony and Josiah home.  Anthony was kind of boring (although grown-up and rational) and sure Josiah was super egotistical, but at least he was funny and seemed to have some chemistry with her.
Some of Josiah's comments after not getting a rose must be mentioned.
"Really? She's keeping a guy who brought a doll who looks like Mike Meyers instead of me?"
"I love Alex, that little KGB Russian spy, but really?"
At least I'll miss you Josiah.
The bunch is off to Copenhagen, Denmark now because it's a great place to fall in love!
One-on-One: "Eric, I'm C'OPEN to love, Rachel"
Eric and Rachel start off their date with big hugs and kisses and dancing before getting into a boat to see the city and drink champagne.  They chat easily and make each other laugh nonstop.  Eric does this crazy thing where he asks Rachel a question about her.  It's a novel idea.  I wish others would try it.
Eric: "How many kids do you want to have?"
Rachel: "Four."
Eric: "FOUR?!?"
Rachel: "Is that a lot?"
Eric: "No, I want ten."
Much laughing and snuggling.
They visit some sort of hot tub park or village next.  There are many hot tubs and they get into one and chit chat.  She sits on his lap.  Another man in a different hot tub stands up nude.  Rachel tells Eric it's his turn next.  Much giggling.
For the evening portion of the date they go to Tivoli, which is apparently a famous amusement park.  They bump cars and whack moles all while laughing and touching nonstop.  It's actually pretty cute.
They settle in at pretend dinner and Eric opens up about his childhood.  His mom never gave him love or words of affirmation and because of this he has generally been scared of love and run away from many women because it was all so unfamiliar.  He never expands on why his mother was this way or any other specifics.
Eric says he isn't quite sure what he's feeling, but he likes it.  Rachel asks if he feels out of control to which he responds, "hell yes."  She clarifies that this is in a good way of course, right?
After seeing this date and the way these two interact, I wouldn't be surprised if Eric was top three.
Of course he gets the rose.
Group Date: "I've Taken a Viking to you Guys"
Included on this date:
Kenny
Adam
Dean
Alex
Bryan
Matt
Peter
This date starts by taking a Viking ship out to a Viking's Olympics of games.  Color me excited!
Step one of Viking fighting: dress up.
Two Vikings explain the rules and that whoever wins will win Rachel's heart, or maybe hat, the accent is a little tough to understand.
Dean tells the camera that he thinks he would make a great Viking, but like a Viking that doesn't fight very much.  I think he was just out of his element because there was no Viking garb including skinny jeans.
Several Viking challenges take place and it comes down to the two guys who performed the best: Kenny and Adam.  They get to fight to the death for Rachel.  Kenny wins, although their is some sort of shield collision which results in blood shed for both guys.  They each appear to have a tiny cut above their left eye.  Medics are called in to apply band-aids, just like true Vikings in battle.
The evening part of the date includes a typical Brian and Rachel conversation, with their tongues in each other's mouths.
Rachel and Peter talk.  Mostly they reminisce about that time they made the baby in the hot tub a few days ago.
On last night's episode Rachel told Jack that she was sick and contagious.  Evidently that bug has cleared up quickly.
Kenny and Rachel chat.  He brings up that he isn't sure about where they are together and he just isn't sure about introducing Rachel to his daughter.  She says that since she still has concerns and questions about them together that he should go home to be with his daughter.  He seems relieved and she walks him out to his 'not really rejection' limo.
She gathers around the guys to let them know that she sent Kenny home.  She picks up the rose and says she is giving it to someone who 'stood out in a way she couldn't explain', Peter.  It was the 3.5 hour hot tub party reminiscing, I'm telling you.
One-on-One with Will
For Will's date they head to Sweeden because why not?  They wander and chat.  Rachel continues to tell the camera that it would be super great if he could maybe touch her.  The producer fails to pass along this message.  At one point they stand in a castle and look out over the sea.  At one point he almost bumped into her but quickly moves away.
At dinner (back in Copenhagen) she decides to get to the bottom of this.  She asks what kind of boyfriend he usually is and he explains that he is very physical and passionate.  Hmmm.  This is a bummer for Rachel to hear since he has been careful to not touch her all day long.
She then asks him, "What do you look for in girls?"
PAUSE.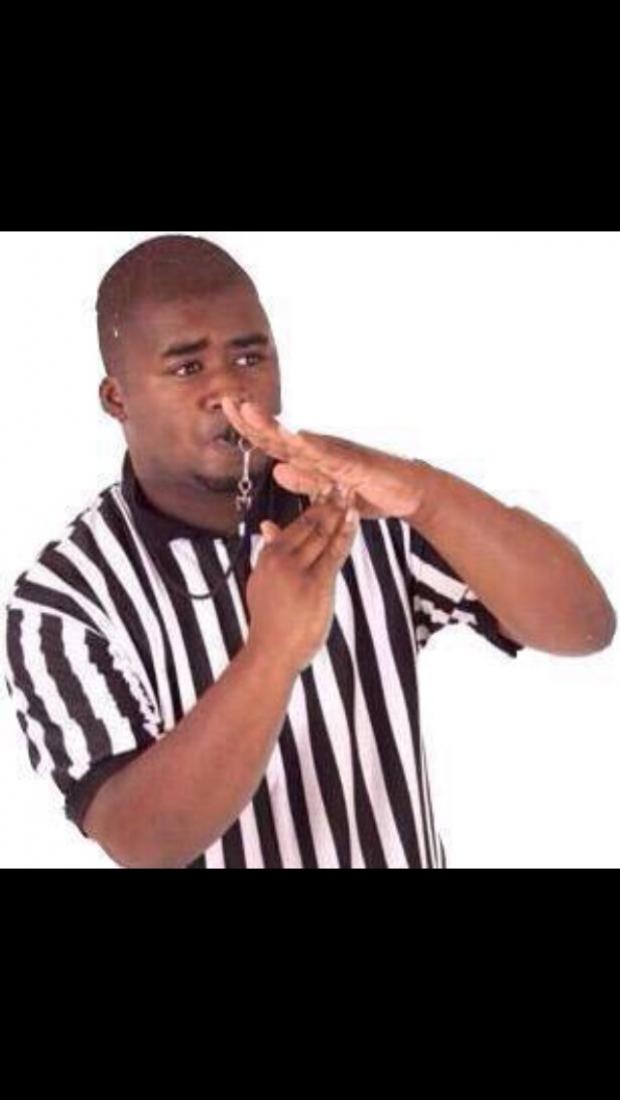 Here are several things he could have said that would have been better than what he said.
I like a woman who makes me laugh, but can beat me at Scrabble too.
I like a woman who is interesting and intriguing.
I like being with someone who is spontaneous and positive.
I like a woman who challenges me.
I like a woman with a job that can support my Taco Bell habit.
Instead, he said, "I typically date white girls."  Good job naming the one thing that she ISN'T.
Finally, she picks up the rose to explain why she can't give it to him.  She says she doesn't feel wanted and he hasn't touched her all day.  I yelled at the TV trying to help him, "say the cameras make you nervous!"  No luck, he said maybe he focused too much on building a friendship and forgot the relationship part.
She walks him out.
And then there were seven.
Rose Ceremony
Rachel starts by mentioning that she was sitting on her balcony earlier and looked out at the castle that was the setting for Hamlet.  She remembered the quote to thine oneself be true.  (I take a moment to think she must do great watching Jeopardy.)
To recap, coming into this ceremony Eric and Peter have roses.
She gives the remaining roses to:
Bryan
Dean
Matt (what?!  If they have ever had a conversation for more than 10 seconds, we've yet to see it.  I don't think we've seen a kiss or hand holding.)
Adam
This sends Alex home.  Goodbye KGB agent.  Your purple suits will be missed.
How is Matt still on this show?  What do you think? Is he an heir to a throne somewhere?