I usually receive a bit of Christmas cash and I'm pretty careful about what I want to spend it on.  It's a big deal because it's free money and I don't wanna spend it on something stupid.
Last night I was laying in bed and looking on the internet.  By the way, when I say last night it could have been 3 AM, 730 AM, 4 PM yesterday… I never really know for sure. Anyways, prior to writing this post I found some fun and different stuff and I decided to share some of my favorites with y'all.
This first one might actually be super useful to my POTSIE and sicko friends that follow along.  (I mean sicko in the nicest way.)
Air Con Bed Fan
Check this out.  If you like sleeping under covers, but also don't like being a thousand degrees, this is for you.  I'll definitely be considering it come Summer.  It goes for around $99.99 and can be found at Brookstone, as well as a few on Ebay.
We Want Tiny Cell Phones with Big Keyboards
I think my brother could be a stand up comedian based off of his spiel about how we started with a GIANT computer, but finally got them tiny so we could have tiny laptops.  Then we wanted the screens bigger so we got bigger laptops.  Phones started the same way, first the cell phone in the bag, then the Zach Morris huge cellphone.  We continued making the phones as tiny as possible, but of course we wanted bigger screens so they continue to move back up.  Then there was the wireless keyboard you could carry with you to type on a keyboard like normal, but not have to carry a huge laptop.
This, actually seems like a pretty cool idea, if in fact it actually works.  Meet the laser projected keyboard, which sells for around $30 on Amazon.
Stress?  Combine Guns and Wine
This is the one time I wish I was a wine drinker.  Pull the trigger to remove the cork.  $40 on Amazon.
If You Don't Prefer Guns, You Must Prefer Pirates
If the wine gun doesn't suit your fancy, you've got to appreciate this guy.  He's adorable.
This Legless Corkscrew is $28.99 at Animicausa.com
We All Wish We Had this Yellow Submarine
I'm not a tea drinker, well unless it's from Long Island and Iced.  But if I was, this would totally live in my house.  On sale now for $13.99 at Animicausa.com
Trivet or Crime Scene on the Table?
Maybe it's just the law enforcement in me, but I just find this little trivet to be adorable.  $19.99 at Animicausa.com
Mr. Sponge
He's handsome. He's fancy.  He sits in your sink and holds your sponge.  I'm not even the least bit ashamed to admit that I ordered this guy and he's waiting in my mailbox right now.  $12.99 on animicausa.com  Also available on Amazon if you are a primer and want free shipping.

Perfect for Potsies
Salt is key to our health.  Lots of water and lots of salt is the recipe to reduce passing out.  How cute is this?  $18.99 at Animicausa.com.  It is currently backordered until February, but if you've waited this long for a Spicebarrow, you can wait a few more weeks.  Sadly, it doesn't come with a tiny shovel.
I'm so Hungry I could Eat a Horse
If you struggle with measuring spaghetti correctly, this is for you.  I have also seen a "I'm so hungry I could eat a T-rex" version out there too.
$19.99 at Walmart.com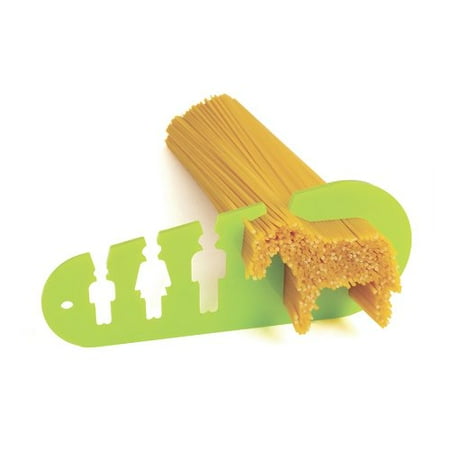 Cutest Cookie Cutter
Do I think I could successfully do this? No.  Do I really want to try? Yes.  Currently backordered, but available in February.  If you try and it's possible, please let me know.  $8.99 on animicausa.com
Ok, those are some of my recent favorites out there.  Hopefully you enjoyed my little roundup I put together for you!
Have a happy Saturday, please!
Oh, and P.S. I'll be live on Chronic Illness on the Mighty's Facebook on Monday at 2 P.M. Pacific Standard Time.  Tune in!